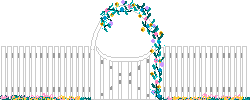 ...others researching the surname Speich - Specht
Send me your name,
e-mail address
and a Speich - Specht Family word query.
I'll put it on-line, with a e-mail connection to you.

Update: 11 January 2001

Specht

From: JCole83082@aol.com

Help! I'm searching for a line of Spechts that came from Allegheny Co

PA ( 1900-1930) I do know that some still live there, Turtle Creek,

McKeesport, Monroeville. Fathers name is Philip married to Anna Dietman.

Their children are Ellen, Philip, Alfred, Arthur, Leo and Edward. I know that

Ellen and Edward are still alive. I am the grand daughter of Arthur. There

are many "colorful" stories of this group and I would lovew to hear from

anyone with info.

Thanks, J Lhm

FROM: Steve Kowatch, Latrobe, Pa kowatchs@bellatlantic.net

SUBJECT: Peter Will
Peter Will emmigrated to US in 1887 and went to the Buffalo, NY area where he
married a Mary ? in 1890, which I believe happened in Buffalo since thier
first born was Earnest in 1891 in Buffalo. If you can be of any HELP it
would be greatly appreciated.Or if you could direct me to someone or
place that could help me from a distance.
FROM: Opal . Kingman, KS.ospec@terraworld.net
SUBJECT: Michael Specht
Michael's wife was Margaret Knap (re: his will).She was deceased at time he made will Jan 1857. His son Valentine was in Chariton Co. Missouri at the time of his death and is buried there.
FROM: Wayne Foxworth, walifox@ibm.net
SUBJECT: Anna Specht from Berlechinger, Baden-Wurttenberg,
My name is I'm trying to gather some information on the Specht family who moved from Germany to NY in the 1800s. My wife's great grandmother was Anna Specht from Berlechinger, Baden-Wurttenberg, Germany. She was born in 1860. She left Germany and moved to Utica, Oneida Co, NY around 1880. She married Wilhelm Waldman in 1884. Any connection to your family "Specht"? I'll gladly share what information I have.

FROM: k. rothrock <elvis@lcworkshop.com>
SUBJECT: Adam Specht , (this may be a middle name)
I am looking for an Adam Specht ,(this may be a middle name) who lived in Juniata County, Pa. in the 1850's . He married a Mary (Polly) Baumgardner and they had a son named John Henry and a daughter Rebecca. John Henry moved to Mifflin County in 1877. I am looking for any link whether it be in Germany or America. There are a few Adam Spechts from Snyder County, Pa. but have been unable to connect. I feel intuitively that his first name may have really been John Adam Specht. Also he apparently died and left Polly a widow who later married a W.R.D. Sizer from Juniata County. Any info would be appreciated.

FROM: Donald E. "Doc" Wuerz, Aurora, Colorado
SUBJECT: Fredrick (or Friedrick) Kopp Sr.
My great grandfather was Fredrick (or Friedrick) Kopp Sr, a medical doctor in East Prussia.
He is believed to have been born in East Prussia on Feb 25, 1821.
He married Johanna Pitsch who was born Oct 2, 1834.
Their offspring include:
Therese Matilda (my grandmother), born Jan 27, 1867 (or Jan 12, 1873) in
Creutzburg, East Prussia.
Friedrick Jr born Apr 1, 1856
Rudolf born Aug 19, 1857
Herman born Jun 2, 1860
Julius born June 6, 1863

FROM: Patricia Whitestone
83 Turtle Bay Drive
Branford, CT 96405
SUBJECT: Catherine Specht
She supposedly came to the US in 1851, but I found a listing in the book, Germans to America, on: Cathar, Specht, [age] 17, [occupation] farmer, [from] Bavaria, [ship] Germania, Harve to New York, [arrived] 19 Jan 1854.That would be about right.her birth year was supposedly 1836. Also, we think we have a listing for her in New York's 1855 State Census,
plus one for the German immigrant she married -- both living and working in Orange County, NY. Their first child was born ca, August 1857. they were Presbyterians, but we can't find a record of their marriage. The only other Specht information I have are two old postcards which a descendant has. One dated 1906; mailed from Brooklyn, NY, signed B.A. Specht. The other no date or postmark signed Clara Specht.
Send to Specht ancestor at their home in Marlboro, Ulster County, NY [just over the line from Orange County].

FROM: Sally A. Shreeve
sasboise@msn.com
SUBJECT: Christopher Specht
I am looking for information concerning Christopher Specht who came from Germany.
He married a Sara (Sally) and had eight children .
Their children were:
Births occurred in Somerset Co., PA
Andrew (b. 1782. )
David (b. 1784)
Susannah (b. 1786)
John (b. 1794)
Daniel (b. 1796)
Peggy, Mary, and Peter..
I would be happy to exchange information if this is the Specht line that you are searching for.
Sincerely,
Sally A. Shreeve
3850 Rugby Drive
Boise, Idaho 83704
sasboise@msn.com
FROM: Eileen
idyb@ctaz.com mailto:idyb@ctaz.com
SUBJECT: Caspar Specht
Descendants of Caspar Specht
1 Caspar SPECHT
2 Caspar SPECHT, Jr.
2 Paul SPECHT
2 Julia SPECHT
2 Frank SPECHT
2 Eva SPECHT

FROM: REMMSM
REMMSM
SUBJECT: David L. Specht
I am looking for the descendants of David L. Specht born Oct 30, 1830
and died March 2, 1923 in Maryland.
He had married Mary Aurelia Kessler born
May 27, 1842 and died July 23, 1908 in Md.
Children were : Carry May - Annie Larua - Mamie Elizabeth - Mary Aurelia - Robert Kessler - Arthur Jacob - Edna Eugenia and Lena I. Specht.

FROM: "Breezy"
BRZYSDOLLS@aol.com
SUBJECT: SPECHT, August (from Germany, late1850's) to Ohio
SPECHT, August; b.Dehrenthal, Germany, 1841
Parents: William & Caroline, Zimmerman, Specht.
Immigrated to America, late 1850's, to Cadiz, Ohio.
Married Louisa WASSERMIER, 1862,Wheeling,W.Va. Louisa Wassermier, B.1838,
in Neuhaus, Germany to William and Justine, Hiltebrandt, Wassermier.
August and Louisa lived in Cadiz Twp. in Harrison, Cnty. Ohio.
They ran a post-office, outside Cadiz, at Enfield.
Children:
William Carl Frederick----Carl Frederick William---Hannah Sophia Louise----Suzie Ella
Caroline----August Christopher Martin----Frederick John Louis---Louise
Henrietta Sophia----Frank Carl Ludwig--Specht.
Need information on WASSERMIER'S IN WHEELING,W.VA. and any info. on
the surnames in Germany: Hiltebrandt, Zimmerman.
Willing to share information with cousins.
FROM:
JCole83082@aol.com
SUBJECT: Philip & Anna [Dietman] SPECHT
Help! I'm searching for a line of Spechts that came from Allegheny Co, PA ( 1900-1930)
I do know that some still live there, Turtle Creek, McKeesport, Monroeville.
Fathers name is Philip married to Anna Dietman.
Their children are Ellen, Philip, Alfred, Arthur, Leo and Edward.
I know that Ellen and Edward are still alive.
I am the grand daughter of Arthur.
There are many "colorful" stories of this group and I would love to hear from anyone with info.

FROM: Tom Humphrey
Tom.Humphrey@IAC.honeywell.com
SUBJECT: Anthony and Catherine Spacht (Specht ?)
I descend from Anthony and Catherine Spacht (Specht ?)
who were early OHIO pioneers and were killed by Indians in the 1790s.
Is this your line ?
From: Heather Kurima jkurima@flash.net
SUBJECT: SPECHT
My Mom was a daughter of Miles Specht (Wooster OH).
I am also searching for info if anyone has any.
Miles Specht was the son of Floyd and Ethel Specht.
He had one brother Glen. He married Elsie Stellar.
Thanks
From: Dirk M. Specht Groningen (Holland)
What about the Spechts in Holland?

From: Katie Ann Speich Milnor, North Dakota
North Dakota State College of Science

From: Scott Specht.
Born in Duluth, MN of Shawn Specht - of Alex and
Dorothy Specht.
Many relatives in Minnesota, North Dakota, Wisconsin...
Does any of this ring a bell? Probably not, but Specht is such an uncommon
name, just thought I'd check...
Also...Regardless of whether or not we are related. I was told by a German
woman that Specht is Deutch for "Woodpecker" (or something along those
lines!) I take that bit of info as being true. Do you know anything of
this?
Thanks!
Scott Specht
spechtcbs@hotmail.com
Now living in BOSTON
From: Fernando Speich, Rio de Janeiro, Brazil!
I saw yours Home-page today and I liked a lot.
Will it be that are also cousins? My grandfather came from Germany before
the War and he spread your family for here.
Will it be that our ascendancies are the same ones?
If you can, enter in contact with me.
Best Regards!
Fernando Speich

From: France
My name is Yves Specht yves.specht@insee.fr and I live in Aix en Provence (France).
My parents are :
Henri Specht born in Oermingen (Bas Rhin) France (1919)
and Lucienne Couderc born in Bersac sur Rivalier (Haute Vienne) France (1920)
My father had many brothers and Sisters all borned in Oermingen
Marcel Specht
Maria Specht
Irene Specht
Joseph Specht
I have a brother named Roland Specht. He is living in Paris.
From: mabozz@tampabay.rr.com
Edward J. Specht
I am researching my family and came across a death certificate for a
relative by the name of Sophia Lina Rosshirt. She died in San Diego, CA.
She was widowed at the time of Death...The Name of Edward J. Specht of
Carlsbad, CA was on the death certificate as the informant and was noted as
being her grandson. Would like to find this gentleman to inquire in history
of his Grandmother. If any one knows of this person I would greatly
appreciate information.
MA
From: Judy Lehman
J Lhm@aol.com
Descendants of Martin Specht
1 Martin SPECHT
...+Justina MARGARETHA
...
2 Marie Eva Rosanna SPECHT b: May 3, 1757 in Bern Twp, Berks Co Pennsylvania
d: March 28, 1822 in Fayette Pennsylvania
........+Jacob BONEWITS b: Abt. 1761 in Heidelberg Berks Co Pennsylvania m: November 27, 1781 in Tulpehocken Pennsylvania
d: March 9, 1818
From: Gale Stevenson gstevenson@ithaca.edu
I'm researching Specht/Spates of Nova Scotia.
[Home] [Erie County Cemeteries Online] [New York Cemeteries] [What's New]
[Our Family....] [Erie County Town Online Data]
This information may not be used for profit or reprinted and published with out permission from the author.
© Copyright 1997 - 2000 Katherine M. Kopp All rights reserved.